Suffering from Depression
There is a big difference between feeling depressed and having Depression. Feeling depressed over a sad event, such as losing a job or the death of a loved one, is normal and temporary. When a person feels depressed for a long period of time without obvious reasons, that is indicative of Depression. For a person suffering from Depression, their negative thoughts and feelings are not the product of the environment or specific events. With Depression, the physical brain suffers from measurable electrochemical differences, which are the origin of negative thoughts. In such cases, the "dark" or negative thoughts are the brain's "go-to" response, which, to the person with Depression, actually feels like the "normal" or "appropriate" response. The effects of these negative thoughts can range from periods of profound despair and the inability to pursue even the simplest of activities to chronic, low-level feelings of sadness and dissatisfaction. Depression at either end of the spectrum can be not just unpleasant but debilitating to the point of being a recognized disability under Americans with Disabilities Act.
Contact (323) 705-3031 to Schedule an Appointment & Get Started On Depression Help Today!
Traditional Options and Results
Traditional help for depression may require years of assistance–with mixed efficacy. Medications can help provide some people relief but may produce severe side effects that negatively affect quality of life. What's more, it can take months or even years to find the best medication or combination of medications for an individual. If the decision is made change to discontinue medication, it can take months to taper off the medication (and quitting "cold-turkey" can be quite risky).* Psychotherapy, with or without medication, can help clients on their journey to "rewire" their brain through conscious effort. However, this process is by necessity slow, with inevitable setbacks and false starts. Lifestyle changes may also help, but real, long-term lifestyle change requires a level of commitment and action that Depression may make difficult or impossible.
*If you are currently taking medication for Anxiety, Depression, or any other emotional or psychological disorder, be sure to tell your LANC practitioner on your first visit. Do not stop taking medication or adjust your dosage without consulting your prescribing physician.

"The Los Angeles Neurofeedback center have some of the most courteous and professional people I've ever encountered. They truly care about you and want to see you living life to the fullest again whether you've been set back by anxiety, depression, or another cause."
– C. Pittard, Los Angeles Patient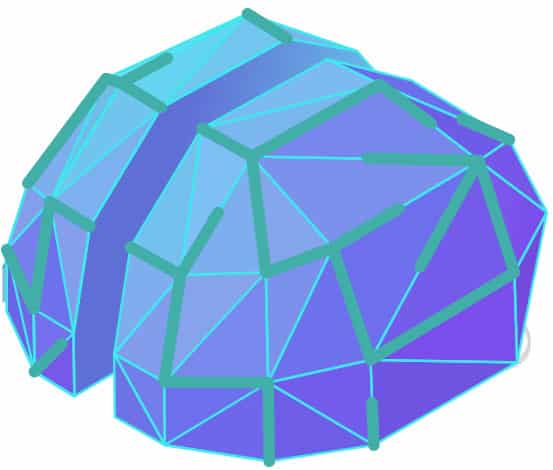 LANC's Direct Neurofeedback Can Help
Direct Neurofeedback (DNF) uses a very weak micro current to cause a small change in the patterns of brainwaves. For a person with Depression, the brain responds to particular stimuli by automatically generating dark or negative thoughts. DNF addresses this by using microcurrents to stimulate the brain. When the brain is stimulated in this way, the resulting feedback loop acts as a kind of brain training, allowing the brain to re-evaluate its current neural pathways and choose new, more effective paths. In the case of depression, this means the brain creates pathways that move away from typical depressive thoughts and feelings towards more positive, active ones, circumventing the effects of the electrochemical imbalance. Thus, where once the brain would reflexively follow the "dark" pathway, it is now trained to follow a more positive one. Of course, one can still feel depressed on occasion, but that feeling would be a "normal" depressed state that arose out of actual events and be temporary.
Contact (323) 705-3031 to Schedule an Appointment & Get Started On Depression Help Today!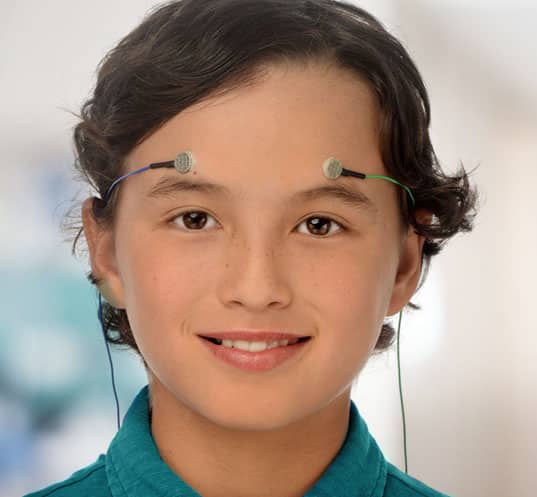 Start Depression Help
How to Get Started w/ Direct Neurofeedback
Call our 24hr appointment line at (323) 705-3031 to schedule your $87 Special Initial Consultation and Session
Fill out New Client Form
Experience your first session of Direct Neurofeedback and map out your customized approach to achieving brain wellness with your neurocoach
A LANC Direct Neurofeedback practitioner will be happy to schedule your initial one-hour session (link here). During this appointment, your practitioner will discuss your condition, address your concerns, explain the process, answer your questions, and perform your first Direct Neurofeedback session. This initial intake session costs only $87.00 and is the first step towards a happier, healthier, more effective you.

"The Los Angeles Neurofeedback Center was very helpful for my peace of mind and happiness. They genuinely care and help you above and beyond. Highly recommended!"
– D. Songhorian, Los Angeles Client

What You Will Experience & Expectations Using Direct Neurofeedback
In cases of "mild" depression or dysthymia, positive results can often be seen as early as the first few sessions. It is not uncommon for a client to experience a feeling of lightness and relaxation in the very first session. While this effect is temporary, follow-up sessions encourage the brain to develop and access the new pathways it has discovered until they become "permanent."** As these sessions only last about 30 minutes and are usually done twice a week at first, improvement may be seen quite quickly–especially when compared to medication and/or psychotherapy. Severe depression may require more time but is equally treatable. One of the biggest advantages of LANC DNF over other means of addressing Depression is that the client does not need to do anything but sit back, relax, and allow the machine and the practitioner do their work. You can start addressing your depression through DNF at a LANC office today. If you are pursuing psychotherapy as well as DNF, you may find that you are able to "get out of your own way" and make progress more quickly.
In cases of Depression, the early improvement is often difficult for the client to perceive because, in the early sessions, the client is still experiencing inputs through the filter of Depression. However, improvement does happen quickly and can be recognized when pointed out. Your LANC practitioner will follow up with you frequently and assist you in monitoring known "triggers" and your response to them. And, as in all cases, your LANC practitioner will work closely with you throughout the process to track your improvement and adjust your program for the best results.
**Once the initial course of DNF sessions is completed, LANC recommends that our clients schedule a "tune-up" session every six months to ensure the benefits of DNF remain highly effective.
LOS ANGELES NEUROFEEDBACK CENTER TEAM
WEST LA OFFICE
11620 Wilshire Blvd 9th Floor, LA, CA 90025
Phone: (323) 705-3031
WORKING HOURS
Monday – Friday: 7:00am – 7:00pm
Saturday: 8:30am – 7:00pm
Sunday: 9:00am – 6:30pm
SOUTH BAY OFFICE
21250 Hawthorne Blvd #500,Torrance, CA 90503
Phone: (323) 705-3031
WORKING HOURS
Tuesday: 10:00am – 12:00pm
Friday: 11:00am – 1:00pm
SCHEDULE APPOINTMENT
To schedule an online appointment with a neurofeedback provider or neurocoach specialist at our West LA or South Bay offices, please click on the button below.
START YOUR BRAIN FOCUSED WELLNESS PLAN