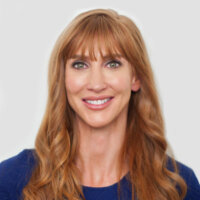 MEG STUPPY
LANC Founder, Neurofeedback Provider & NeuroCoach
Meg Stuppy founded the Los Angeles Neurofeedback Center in 2012, after experiencing the powerful difference Neurofeedback had on optimizing her brain—and seeing the transforming results it gave to others.
Growing up in a family of physicians, Meg could not deny her passion for alternative medicine and holistic wellness. Shortly upon graduation from the University of California, Santa Barbara with a bachelor's degree in Biology, Meg discovered Neurofeedback—and immediately changed her focus from applying to medical school to studying Neurofeedback at Brain State Technologies.
She believes that with an optimized, rebalanced mind, people of any age can reclaim and enrich their lives to accomplish a greater degree of brain wellness.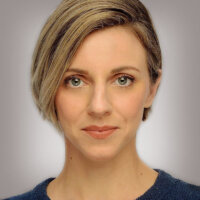 CAMILLE LOFTIN
Neurocoach
Camille Loftin has spent the last 15 years in the health and wellness industry, bringing her myriad of training and certifications, as well as her deep and intimate knowledge of yoga, Pilates, dance and overall physical well being to clients seeking healing through movement.
After completing her Neurofeedback training this summer, she is excited to bring her experience and expertise to the Los Angeles Neurofeedback Center, believing strongly in its power to transform.
Camille is also pursuing her Masters in Women's Studies and Spirituality from the California Institute of Integral Studies.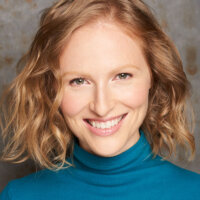 JOCELYN RANNE
NeuroCoach
Jocelyn Ranne clears space: in your brain, in your body, and in your home.  Jocelyn has taught yoga, meditation, and mind-body healing extensively for 10 years.  She is a graduate of Yale University.  After her own experience with chronic pain, brain fog, PTSD, and trauma recovery, Jocelyn had hard proof returning to a healthy, happy homeostasis is not only accessible but vital.  We can get unstuck from any habituated pattern, gently and effectively, and the rewards are worth more than anything in life.
Jocelyn trained as a NeuroCoach at the Los Angeles Neurofeedback Center under the expertise of Meg Stuppy and the wisdom of Camille Loftin.  When she is not serving clients at LANC, she brings adaptive yoga and meditation to high risk youth, family and homeless communities.  She enjoys playing tennis and performing stand up comedy.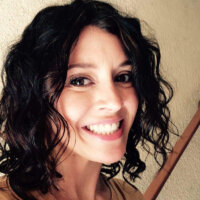 JILLIAN TUMMONS
NeuroCoach
Jillian received both her Bachelor's and her Master's degree in Social Work from West Virginia University in 2005 and 2008, respectively. Since then, she has worked as a crisis counselor and advocate for children and adult survivors of crime. She also has experience providing individual, group and family therapy to adolescents with behavioral and emotional disturbances in a residential setting and has supervised counselors in substance abuse treatment facilities. She joined the Los Angeles Neurofeedback Center after having a positive personal experience receiving her own neurofeedback with Meg, and has now turned her attention to giving back using this growing and promising practice. Jillian continues to work as life skills and mental health coach privately and has worked with a variety of diagnoses and symptoms. Jillian possesses an intense enthusiasm for helping people of all ages live healthy, meaningful and happy lives. Her interests include positive psychology, travel, and nature.
Contact (323) 705-3031 to Schedule an Appointment & Get Started on a Session Today!
WEST LA OFFICE
11620 Wilshire Blvd 9th Floor, LA, CA 90025
Phone: (323) 705-3031
WORKING HOURS
Monday – Friday: 7:00am – 7:00pm
Saturday: 8:30am – 7:00pm
Sunday: 9:00am – 6:30pm
SOUTH BAY OFFICE
21250 Hawthorne Blvd #500,Torrance, CA 90503
Phone: (323) 705-3031
WORKING HOURS
Tuesday: 10:00am – 12:00pm
Friday: 11:00am – 1:00pm
SCHEDULE APPOINTMENT
To schedule an online appointment with a neurofeedback provider or neurocoach specialist at our West LA or South Bay offices, please click on the button below.
$49 SPECIAL INITIAL CONSULTATION & SESSION