LANC and Addiction
Please note that on this web page we are using the term "Addiction" as a catch-all phrase to include addiction to legal substances, such as alcohol, illegal drugs, and some forms of psychological addiction like gambling.  
The phenomenon of Addiction is remarkably complex. The American Society of Addiction Medicine (ASAM) defines Addiction as "a primary, chronic disease of brain reward, motivation, memory and related circuitry. Dysfunction in these circuits leads to characteristic biological, psychological, social and spiritual manifestations. This is reflected in an individual pathologically pursuing reward and/or relief by substance use and other behaviors." Society as a whole may see Addiction as a genetic defect, a mental illness, a medical condition, or moral failing, which only makes addressing the underlying condition much more difficult.
The common denominator in all forms of Addiction is that it can be a cause of great harm to the addict and those around them. As the ASAM states, "Addiction is characterized by inability to consistently abstain, impairment in behavioral control, craving, diminished recognition of significant problems with one's behaviors and interpersonal relationships, and a dysfunctional emotional response." Put another way, Addiction can be harmful to your mind, your body, your relationships with others, and with your financial well-being.
Contact (323) 705-3031 to Schedule an Appointment & Get Started On Addiction Help Today!
Traditional Sessions and Results
Addiction has reached extraordinary levels in the United States. There are over 14,500 specialized drug treatment facilities in the country. This figure does not include the psychiatrists, psychologists, physicians, counselors, and spiritual leaders who counsel addicts. Available options for Addiction are quite varied and include long- and short-term inpatient medical care, outpatient medical care, and individual and group counseling programs. 12-step programs are among the most well-known examples of individual and group counseling. Additionally, the process of withdrawal can be very painful, both physically and emotionally. No matter what mode of treatment is tried, relapse is extremely common, and the length of time between periods of sobriety can be quite long. Even the most optimistic studies suggest that the "success" rate (success meaning sobriety for a year or more) for any type of treatment is less than 50%, and most studies place the figure as much lower.
How does Direct Neural Feedback (DNF) relate to Addiction?
As ASAM states, Addiction is a "…chronic disease of brain reward, motivation and related circuitry." Addiction very often comes with "triggers": Feelings of depression, anxiety, or the craving for the sensation of particular substance or activity will lead an individual to self-medicate through the addictive substance or behavior. Those "triggers" are actually established neural pathways. One can think of this as an extensionof the neurological patterns of Anxiety and Depression. The person who falls into those states uses a substance or behavior that temporarily relieves those feelings and the brain creates neural pathways that renders the substance or behavior the "go-to" response to those feelings. DNF encourages the brain to re-evaluate those pathways and to seek healthier ones. With Addiction, those established pathways are usually set quite deeply and require not only DNF but other forms of assistance.

"Meg Stuppy is great! So knowledge, kind, and very insightful. I got a lot out of my sessions with her!"
– N.H., Los Angeles Client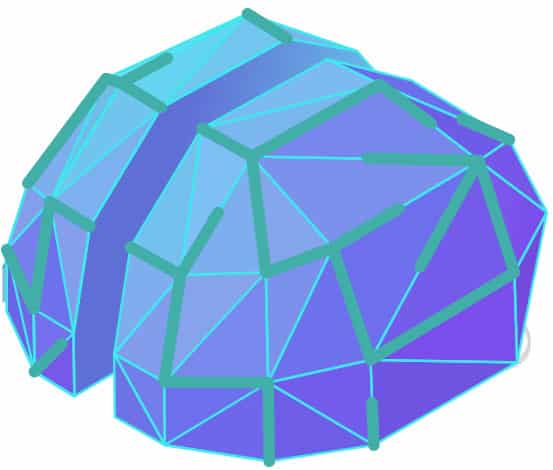 How LANC can help with Addiction?
Let's be clear at the outset: LANC's DNF program is NOT by itself a cure for addiction. What DNF does do is lessen the frequency and severity of triggering circumstances. In fact, Addiction often goes hand-in-hand with diagnosable Anxiety and Depression, as a person seeks to relieve those feelings through the substance or activity. DNF has shown remarkable success in dealing with Anxiety and Depression. As these conditions are alleviated, the triggers that lead to the addictive behavior don't occur as often. The effects of LANC's DNF are at first temporary, sometimes lasting just an hour or two.  But as the sessions continue, the client should find that periods of relief become longer and more frequent. As this occurs, clients may find themselves better able to address other issues in their lives that contribute to Anxiety, Depression, and Addiction. DNF may also be helpful in alleviating the symptoms of withdrawal.
Over the long-term, DNF can bolster a person's emotional resilience, leading them to be less susceptible to relapse when encountering triggering circumstances. Put simply, you are less likely to become anxious or depressed than you were before, and when you do experience those feelings, they are less severe and don't last nearly as long. Unlike some forms of Addiction help, LANC's DNF program is essentially permanent. While we do recommend a "tune-up" session every 6 months or so, the effects of DNF are quite long-lasting once the initial program is completed.
While it may be helpful with aspects of Addiction, DNF alone will not "cure" it. Persons coming to LANC who currently have a substance or behavioral addiction should be under the supervision of a physician, psychologist, or counselor. LANC takes no position on what type of support you should maintain as each individual is different. And while DNF's effects are permanent, the other aspects of your recovery for Addiction may require more ongoing work. Completing a program with LANC should make the other work you do easier.
Contact (323) 705-3031 to Schedule an Appointment & Get Started On Addiction Help Today!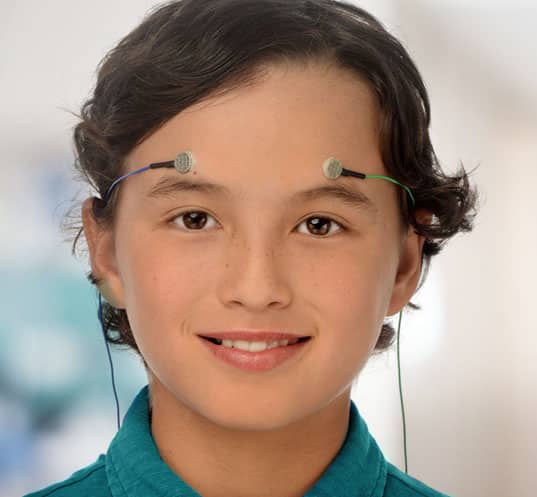 Schedule Your Addiction Help Session Today
How to Get Started w/ Direct Neurofeedback
Call our 24hr appointment line at (323) 705-3031 to schedule your $49 Special Initial Consultation and Session
Fill out New Client Form
Experience your first session of Direct Neurofeedback and map out your customized approach to achieving brain wellness with your neurocoach
A LANC Direct Neurofeedback practitioner will be happy to schedule your initial one-hour session. During this appointment, your practitioner will discuss your condition, address your concerns, and perform your first Direct Neurofeedback session. This initial intake session costs only $87.00 and is the first step towards returning to a more relaxed, healthier, confident you.

"I loved my experience with the LA Neurofeedback Center!! I am hooked and I can't wait for my next session. Meg Stuppy and her team are professional, responsive and knowledgeable."
– J.T., Los Angeles Client

Ongoing Sessions & Expectation Using Direct Neurofeedback
Subsequent sessions are 30minutes long and it is recommended that a minimum of 2 sessions be completed per week, for the first 3 weeks. Sessions are then spaced out depending on how long the results are enduring for the client.
Clients can often tell in the first session or two if Direct Neurofeedback will be the beneficial for them to continue. An average of 15-20 sessions total are required for enduring results. For clients who are only in town for a short amount of time, sessions can be done on back-to-back days so that 20 sessions can be completed over a few weeks period.
LOS ANGELES NEUROFEEDBACK CENTER TEAM
WEST LA OFFICE
11620 Wilshire Blvd 9th Floor, LA, CA 90025
Phone: (323) 705-3031
WORKING HOURS
Monday – Friday: 7:00am – 7:00pm
Saturday: 8:30am – 7:00pm
Sunday: 9:00am – 6:30pm
SOUTH BAY OFFICE
21250 Hawthorne Blvd #500,Torrance, CA 90503
Phone: (323) 705-3031
WORKING HOURS
Tuesday: 10:00am – 12:00pm
Friday: 11:00am – 1:00pm
SCHEDULE APPOINTMENT
To schedule an online appointment with a neurofeedback provider or neurocoach specialist at our West LA or South Bay offices, please click on the button below.
START YOUR BRAIN FOCUSED WELLNESS PLAN